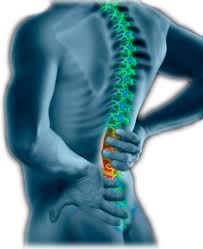 The Perrymount Clinic has four fully qualified osteopaths covering Monday to Saturday appointments. We also have early morning and later appointments available on Thursdays. Please call 01444 410944 to book your appointment. If you are in pain we will do our very best to get you an appointment on the day you call.

Osteopathy uses massage and manipulation to overcome diseases, disabilities and pains of the musculo-skeletal system (bones, joints, muscles, ligaments and connective tissues) and viscera (internal organs). With detailed knowledge of anatomy, physiology and clinical methods of investigation, treatments can be applied to allow the musculo-skeletal system to function correctly and give the body opportunity to restore itself to normal balance.

Osteopathy has many techniques and depending on the patient can provide a balance between massage, deep massage and "clicking" techniques. In this way all ages and injuries are catered for as the application can be very gentle or firmer as is required. The most gentle form of osteopathy is cranial-sacral osteopathy and excellent even for newborn babies.