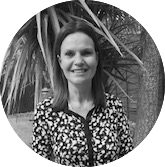 Company Director, Antenatal teacher, Breast-Feeding Counsellor, NHS Breastfeeding Key Trainer and Post-Natal Expert.

Hi, Im Jennie and I am a qualified Nurse, Midwife and Breast-feeding Counsellor.
I have a wide range of expert maternity skills and have worked in many NHS and Private Hospitals since I qualified in early 1990s.

I am currently practicing at Princess Royal Hospital, Haywards Heath, West Sussex - but have vast experience as trained and worked in Kings College Hospital before moving back to Sussex following the birth of my first child in 1998.

I am a Mother to 3 amazing children - Matt, Amelia and Issy - and wife to the long-suffering Si, who is my rock and support manager. We live in Mid-Sussex with our puppy Ted and cat Liberty, who we rescued nearly 20 years ago!

I love all things babies and birth….And following the removal of NHS run antenatal education, I felt the need to educate local women overwhelming — so The Pregnancy Coaching Company was born.

I have been teaching antenatal classes for over 20 years, in London and Mid-Sussex. I have seen how labour has changed over the past 20 years and am proud to say that The Pregnancy Coaching Company has been specifically designed incorporating the latest NICE guidelines and local Trust policies. They are modern, friendly and above all fun.

I guarantee you will make new friends, and your baby will have play-mates the same age to grow with. Partners/friends are included too as we feel they provide invaluable support for you.

I have worked at Kings College, Lewisham, Bromley, Brighton and Haywards Heath, where I am currently working on Labour Ward. I have vast midwifery experience, from running Teenage Pregnancy Clinics in South London, to running the Post-Natal Ward in 2 separate NHS Trusts in the South of England. I have also worked in Community, providing Homebirth's and Caseloading and in clinics where antenatal checks have developed hugely.

I am a member of the Royal College of Midwives, The Nursing Midwifery Council and FEDANT (The association of Antenatal Educators).

All this knowledge and skill have been expertly used in setting up of The Pregnancy Coaching Company and I have now teamed up with The Perrymount to provide Antenatal Classes for first time mums, refresher classes for second time mums and Twins classes for multiples.